Merrill A. "Pete" Miller Jr. appointed Executive Chairman and Eirik Bergsvik appointed CEO
Akastor ASA (OSE: AKA), an oil service investment company, today announced that Pete Miller has been appointed Executive Chairman of MHWirth and Eirik Bergsvik as CEO. Both changes are effective today.
Akastor Chairman Kristian Røkke says: "Pete Miller has an incredible track record and we are pleased to have him take the helm of MHWirth. Akastor's ambition is to expand MHWirth through a combination of organic growth and M&A, positioning the company for an eventual market recovery. Akastor will focus its resources on supporting this growth plan and target a stand-alone IPO of MHWirth over the next five years."
Mr. Miller says: "I'm thrilled with the opportunity presented by MHWirth. The company has a long and rich history in the design and manufacture of drilling equipment. The company remains well positioned in the North Sea, one of the regions showing some of the first signs of an offshore recovery. MHWirth's history and current market position, along with the commitment to growth shown by the Akastor corporate family, create an exceptional and exciting opportunity. While the industry as a whole continues to work through difficult times, I am confident that MHWirth will be ready when the market fully recovers."
Akastor CEO Karl Erik Kjelstad says: "We are excited to bring both Pete Miller and Eirik Bergsvik onboard to lead a transformation of MHWirth. Together they bring tremendous industry insights and a proven track record of developing drilling related businesses. We are proud of what MHWirth has accomplished through the downturn and look forward to building the company over the next phase with an increased focus on business expansion and new technology."
Eirik Bergsvik says: "I know the MHWirth organisation well and what the people stand for, and am looking forward to joining the company. I am impressed with how MHWirth has built a leading technology position and capabilities to help solve industry challenges through delivering greener, safer and more efficient solutions".
For further information, please contact:
Leif Borge
Chief Financial Officer
Mobile: +47 917 86 291
E-mail: leif.borge@akastor.com
About Merrill A. "Pete" Miller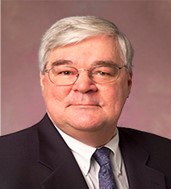 Merrill A. "Pete" Miller, Jr., age 68, U.S. citizen, previously served as President and Chief Executive Officer of National Oilwell Varco, Inc., a supplier of oilfield services and equipment to the oil and gas industry from 2001 to 2014, and as Chairman of NOV's Board from 2002 to 2014. Mr. Miller also served as Executive Chairman of NOW Inc., a spinoff of the distribution business of National Oilwell Varco, Inc. from 2014 to 2017.
Before joining NOV in 1996, Mr. Miller served as President of Anadarko Drilling Company from 1995 to 1996. Prior to that, he spent 15 years at Helmerich & Payne International Drilling Company in Tulsa, Oklahoma, serving in various senior management positions, including Vice President, U.S. Operations.
Mr. Miller has served as a director of the Transocean since 2014 and currently as chairman of the Board of Directors since 2015. He is the chairman of the Board of Directors of Ranger Energy Services, Inc. since 2017, and a director of Chesapeake Energy Corporation (since 2007). Mr. Miller is also a director of Borets International Limited (since 2016) and serves on the Board of Directors for the Offshore Energy Center, Petroleum Equipment Suppliers Association and Spindletop International. He is a member of the National Petroleum Council.
Mr. Miller graduated from the United States Military Academy, West Point, New York in 1972 and, upon graduation, served five years in the United States Army. Mr. Miller received his Masters in Business Administration from Harvard Business School in 1980.
Eirik Bergsvik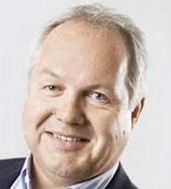 Eirik Bergsvik, age 58, Norwegian citizen, has for decades been a part of the oil service industry. Among others Mr. Bergsvik has previously been managing director of National Oilwell Norway AS, a supplier of oilfield services and equipment to the oil and gas industry from 2006 to 2011. Further, he was CEO of Interwell AS, a leading supplier of down hole products for oil companies from 2011-2017. Mr. Bergsvik served on the Board of MHWirth from 2014 to 2017.
Mr. Bergsvik holds a BSc in Business Administration from Molde University College and has also technical education.