Akastor ASA's (OSE: AKAST) 50% owned affiliate HMH Holding B.V. ("HMH") has today announced that Chairman & Chief Executive Officer, Merrill A. ("Pete") Miller, Jr, will step down as Chief Executive Officer at the end of 2022. Pete will remain Chairman of the HMH Board of Directors. HMH's Board of Directors has unanimously elected Mr. Eirik Bergsvik, current President of the Equipment and System Solutions Division to succeed Pete Miller as Chief Executive Officer, effective January 1, 2023.
Mr. Miller has been Chief Executive Officer of HMH since October 1, 2021, when the company was established through the merger of Baker Hughes' Subsea and Surface Drilling Systems business and Akastor ASA's wholly owned subsidiary MHWirth AS.

Pete Miller stated, "I want to thank all the employees around the world at HMH for their hard work and commitment. I am confident HMH will be in great hands with Eirik, who I have known for many years. His strategic operations foresight will be critical to achieving our Company's ambitions through continued innovation of products, superior customer service and technology."
Mr. Eirik Bergsvik, joined HMH as President of the Equipment and System Solutions division at the time of the merger. Prior to the merger Mr. Bergsvik had been the CEO of MHWirth AS. Eirik brings more than 35 years of experience in the oil service industry to his new position. Among his notable accomplishments, Eirik served as CEO of Interwell AS, a leading supplier of down hole products from 2011-2017 and was the Managing Director of NOV Norway AS from 2006-2011.
Mr. Bergsvik stated "I am honored to be selected by the Board to lead this great company through its next stages of growth together with the executive management team. I want to thank every employee for their tireless efforts over the past year. I know and appreciate that everyone has worked hard to combine two separate companies spread around the world into one single entity. It is a big job, and everyone has stepped up to answer the challenge. I look forward to working with each of you, our customers, and other stakeholders to move HMH forward in the ever-changing world of energy and resources."
For further information, please contact:
Øyvind Paaske
Chief Financial Officer
Tel: +47 917 59 705
E-mail: oyvind.paaske@akastor.com
# # # #
About HMH
HMH is a premier drilling solutions provider, which was formed as an independent company in October 2021 through the merger of Baker Hughes' (NYSE: BKR) Subsea Drilling Systems business and Akastor ASA's wholly owned subsidiary, MHWirth AS.
HMH combines integrated delivery capabilities, capital, renowned industry expertise and delivers the full range of offshore drilling equipment products and packages at scale. HMH aims to support the industry's transition toward more energy-efficient solutions, as well as deploying technologies and service solutions to make the sector more competitive through increased drilling efficiency. Moreover, the Company's service and technology portfolio will be utilized as a springboard for future growth, both within drilling services and when pursuing opportunities towards adjacent industries such as renewables and mining.
For further information, please visit homepage: https://hmhw.com/
About Akastor
Akastor is a Norway-based oil-services investment company with a portfolio of industrial holdings and other investments. The company has a flexible mandate for active ownership and long-term value creation.
For further information, please visit homepage: https://akastor.com/
Contacts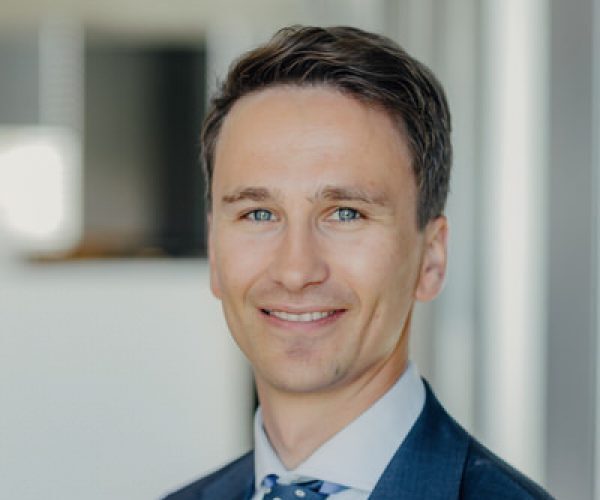 Øyvind Paaske
CFO
Øyvind joined the investment team in Akastor as Investment Manager in 2014 and was appointed CFO of Akastor from 1st March 2020. Prior to this he held the position as Investment Manager at Converto (Aker ASA). Øyvind holds an MSc in Financial Economics from the Norwegian School of Economics and Business Administration (NHH) and UNC Kenan-Flagler Business School.
As per January 12, 2023, Paaske holds 135,083 shares in Akastor ASA.


Read more